Front-Desk Check-In. Extensive Reporting. Online Registration. Self-Service. What do you think of when you hear these terms?
Is it a fully operational facility running at the optimum level of success? Or does the word 'extensive' followed by 'report' invoke some anxiety? Don't worry! Gym management software is not meant to be intimidating. It is here to help you make your life stress-free and it does not take years of classes to understand. (And if it does, then it's time to seek alternative options!)
Of course, if this is your first time considering gym management software, you'll want one that's easy-to-use for you and your staff. Make sure to look for functions and customizations that stand out and  communicate a clear purpose for how they will serve your facility.
Let's take the feature Self-Service for example. As the name implies, your clients will have the ability to interact with your facility at their convenience. They can schedule an aerobics class or one-on-one personal training sessions, purchase a gym membership, pay invoices for their aerobics class and more—all online, within your pre-set parameters.
Another stand out feature in beginner-friendly software is drag-and-drop scheduling functionality. Why? Ease-of-use and saved time! Consider the laborious process of making a class schedule on paper. The rows. The boxes. The information written between all the lines. And then, the inevitable changes: cancellations, postponements, etc. For paper, that's either erasing, crossing out, or a complete redo of the whole schedule layout.
With the ideal gym management software, it's a simple drag-and-drop answer. This seamless advantage should be easy-to-use, understandable, and make the calendar managing experience stress-free.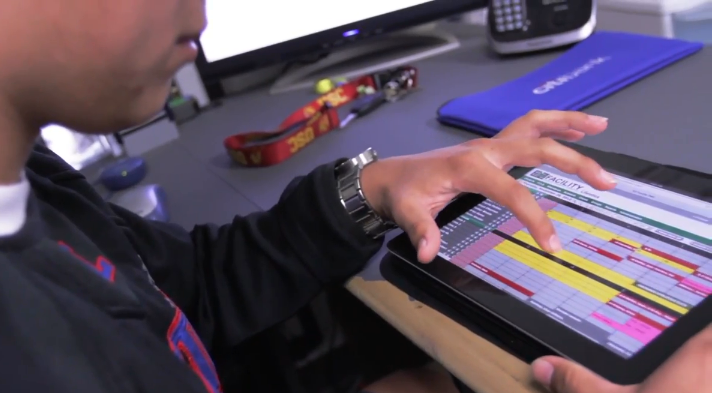 What else makes up beginner friendly gym management software? There's a lot, but at its core, it should be accessible at any time and anywhere, have easy to reach customer support, and one-on-one training available. These characteristics will define your relationship with the software going forward.
Nobody wants to be stuck with software that's not helpful or beginner friendly. (Think about the learning curve if you choose a software that doesn't include an onboarding process for your staff. Yikes!)
If you are wondering more about effective examples of gym management software, we recommend signing up for a free demonstration of one the most highly experienced, ranked, and trusted gym management software solutions.